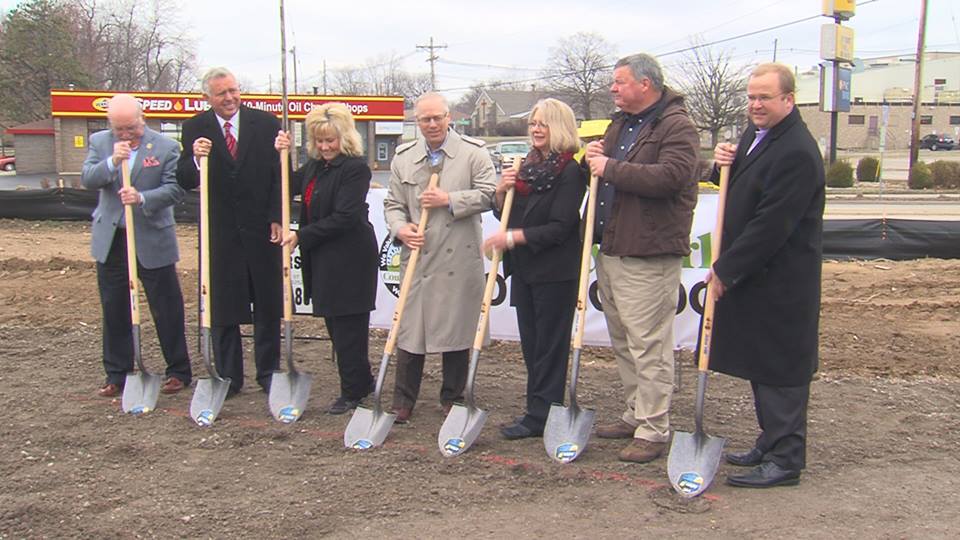 Decatur - Development has been launched on a multi million dollar project in a blighted section on the west side of Decatur.
"The capital investment of the project, plus the hundred new jobs it's going to create, are both good things for our community," said City Manager Ryan McCrady.
The development includes a County Market grocery, Caribou Coffee and a Harvest Market convenience store. The project is being built by Quincy based Niemann Foods. Neimann already operates a County Market on Pershing Road.
"We'll have about a hundred jobs here," Neimann President & CEO Rich Niemann told WAND News. "And about half of those will be full time."
Niemann is planning a job fair to hire employees in a few months. If the weather holds up this summer the grocery could be open around Thanksgiving.
Although this is a depressed area of the city Niemann found an opportunity. "Our mission is to bring fresh food and grocery pricing to where it is needed," Niemann stated.
Niemann Foods owns over 100 stores in Illinois, Iowa and Missouri.
(Pictured: Ground breaking ceremony at West Grand Avenue site on March 28, 2014.)