Cisco family asking community to help diabetic daughter
Posted: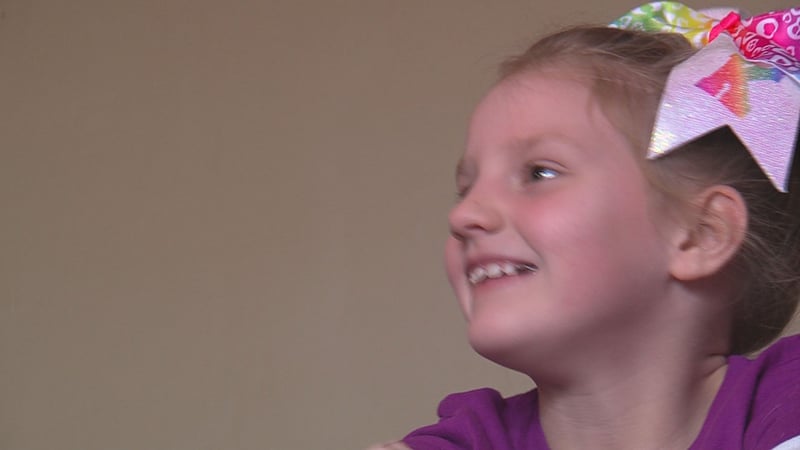 Cisco -- As an eight-year-old cheerleader, Kayden Wilhelm knows how to land a flip. But neither her nor her parents were expecting the flop that turned their worlds upside-down last September.
"I remember that I fell out of the shower, hit my head on the toilet and then passed out," said Kayden.

"She was just laying on the floor and she had passed out and was just coming to, so we rushed her to the hospital," said Matt Wilhelm, Kayden's father.
A blood test revealed a serious diagnosis: Kayden has type one diabetes.
"From that point on, the world changed," said Matt. "It was four injections every day and you have to watch what she eats."
"We had to learn all the signs and symptoms of hypoglycemia, which is low blood sugar, and hyperglycemia, which is high blood sugar," said Chantay Wilhelm, Kayden's mother. "One thing with Kayden, her signs and symptoms of both are the same."
That similarity makes it difficult for the average person to recognize of Kayden is on the verge of ketoacidosis, or diabetic shock. As a result, she is home schooled and stays under the watchful eyes of Mom and Dad. However, they hope to give her a new companion that doubles as a protector: a diabetic alert dog.
"Basically the dog is going to be able to smell whether her sugar is high or low," said Chantay.
It will also call attention to anything that is amiss.
However, these special senses do not come cheap, as a diabetic alert dog usually costs about $20,000. The Wilhelm family already has about $1400, but is asking the community for help with the rest. All to give Kayden her life back, and keep it safe.
"It will like let me be around my friends more often," said Kayden.
Those interested in donating can visit the First State Bank in Monticello, where a benefit fund has been set up in Kayden's name. Those who would like to donate online can do so by visiting https://www.giveforward.com/fundraiser/gt44/help-kayden-get-a-diabetic-alert-dog