Danville parents struggle to bring their adoptive children home
Posted: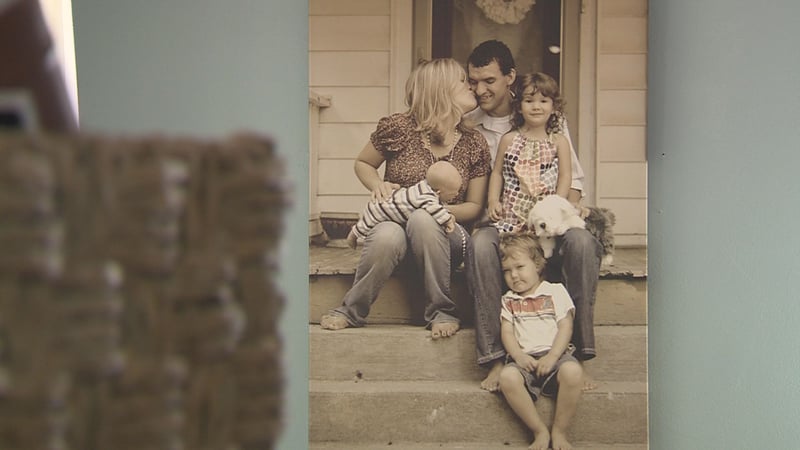 Danville -- Even after three kids, Jeff and Tiffany Nardoni knew their family was far from finished. But before they could think about adding on, they experienced a terrible tragedy.
"Theo, my oldest son, we lost him," said mother Tiffany Nardoni. "And we just felt like we weren't done, God wasn't done with us yet."
They decided to adopt, and the search for their child led them to the Democratic Republic of the Congo, where their adoption agency found them two new Nardonis: Isa and Crusoe.
"So we went to Kinshasa in November," said Tiffany. "And we got to meet them, spend some time with them, they call us Momma and Poppa and they were really excited and they were really excited to see us and it was really hard to leave."

"When we started their process was eight to 12 months is what they said," said father Jeff Nardoni. "And it was two weeks after they accepted our referrals that they changed everything."
"In September, the Democratic Republic of the Congo stopped issuing exit letters, which is the document needed to bring our children home," said Tiffany.
So even though the paperwork is filed and both children are legally adopted, they are still in the Congo.
"They did say this could take up to a year, but what we've seen is that there hasn't been a lot of communication towards resolving it," said Tiffany.
Which is why the couple is writing letters of their own.
"Petitions to our senators, representatives, and even the president to say 'are we aware of this' and 'what can we do to get things moving,'" said Jeff.
"We will keep following through for the next step," said Tiffany. "But ultimately you don't know how it ends, it's the same way with biological children as we've experienced."
And the same faith and perseverance that got the Nardoni's through that experience, will get them through this one.