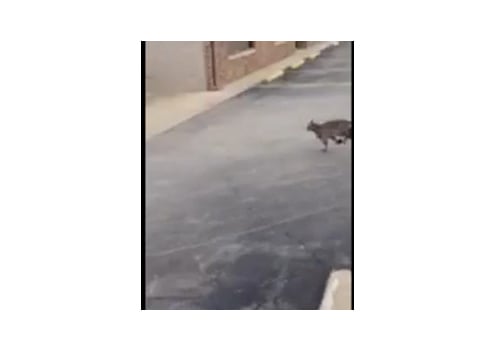 Taylorville - The mystery of a bobcat roaming the city streets continues to grow.
Seeing a bobcat in central Illinois is not uncommon. However, seeing one in town is big news for the residents of Taylorville.
On March 25th, Shawn White took a break outside from her job when she saw something unexpected. "I see something out of the corner of my eye, and I see this thing walking up, and he just walks right up underneath the picnic table and over the stairs." The animal then curled up underneath a fence.
White captured a video on her cell phone of the suspected bobcat running away. However, DNR Spokesman, Chris Young does not believe the animal was a bobcat. "We determined that it's probably not a bobcat, and so if the tail was shorter, it may have some sort of injury."
If you do come across a bobcat, whether it's in a residential or rural setting the best thing to do is simply stay out of the way.