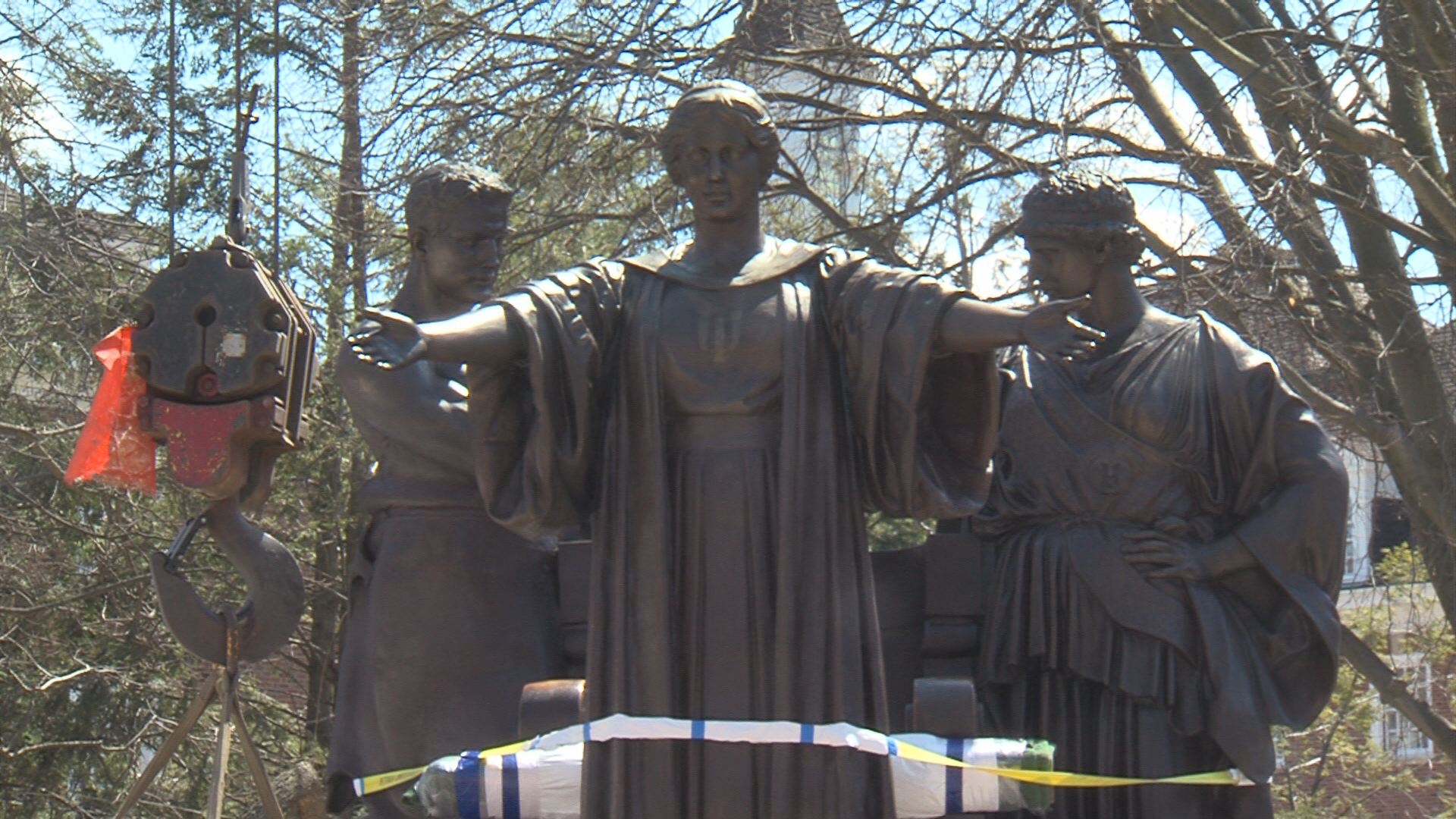 Champaign -- The Alma Mater made her way back to the University of Illinois this morning after spending a year and a half in a Chicago suburb getting some updates.
The sculpture had more than a thousand bolts replaced and its surface restored to its natural bronze color.
Now that she's back, students are happy to continue the traditions she has inspired for generations.
"It's kind of like the entity of U of I," said junior Adeola Adelabu. "It's pretty much one of the first thing freshman see, and the big moment for seniors, so it just encompasses everything from all four years."
The restoration project about $360,000. A rededication ceremony is scheduled for June 6, 2014.