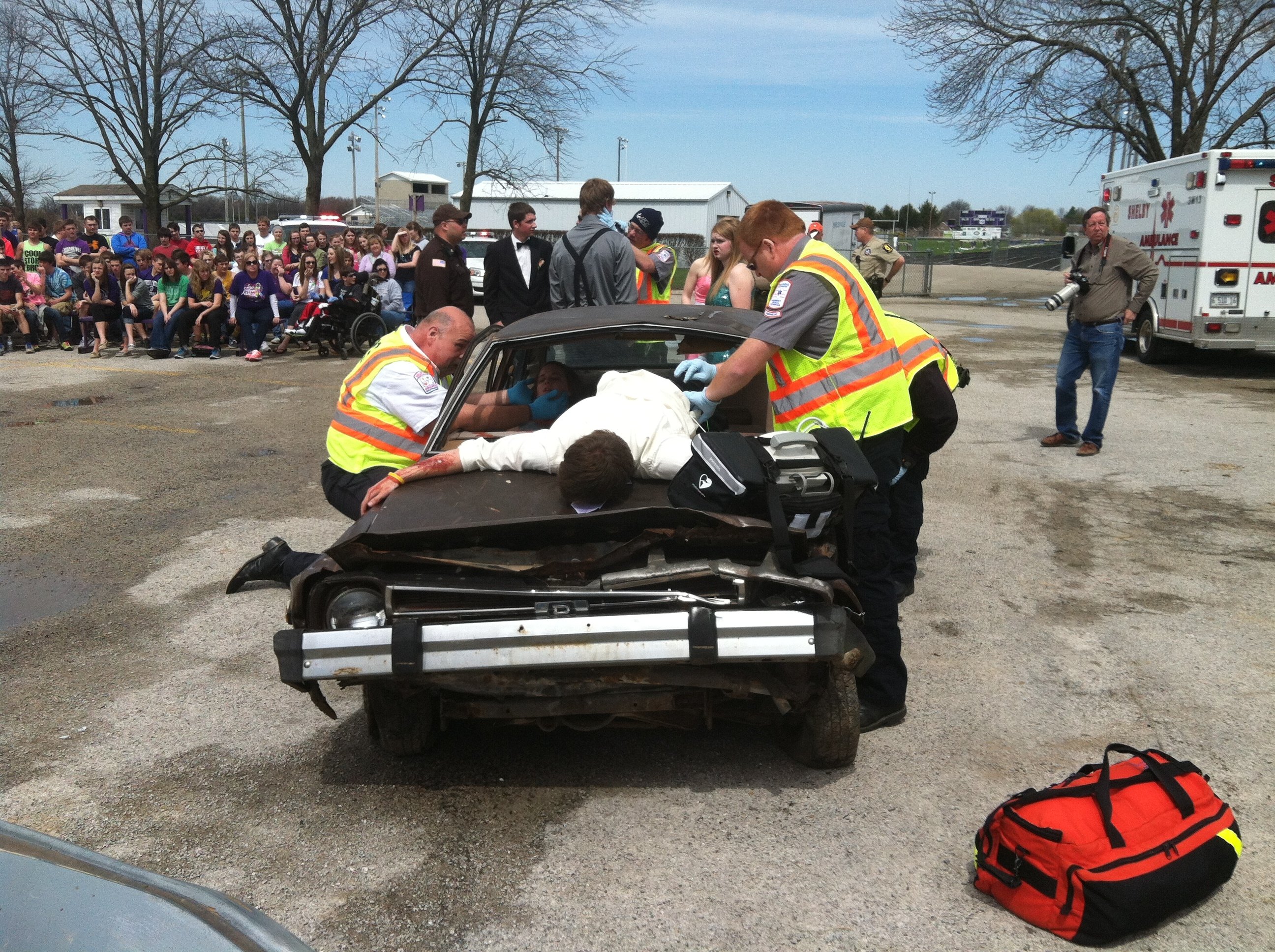 Shelbyville - Police, fire and ambulance sirens scream through Shelbyville at noon responding to a head on fatal accident. The good news is this is not a real accident. It is a simulation to teach the dangers of drinking and driving on prom night.
"We're teachers," driver education teacher Mike Munch told WAND News. "We live with these kids every day. And we want them to know that we care."
Student actors played the roles of injured students in an accident with real emergency responders coming to their aid. One student, Chase Jackson, was sprawled across the hood of a car, pretending to have died instantly in the crash. "I flew through the windshield and I was dead on impact," stated Jackson covered in make-up to look like blood.
"You hope that it reached the kids now or some time later that the light bulb goes off and they realize the seriousness of this kind of situation," said Sgt. Jeff Denning of the Illinois State Police.