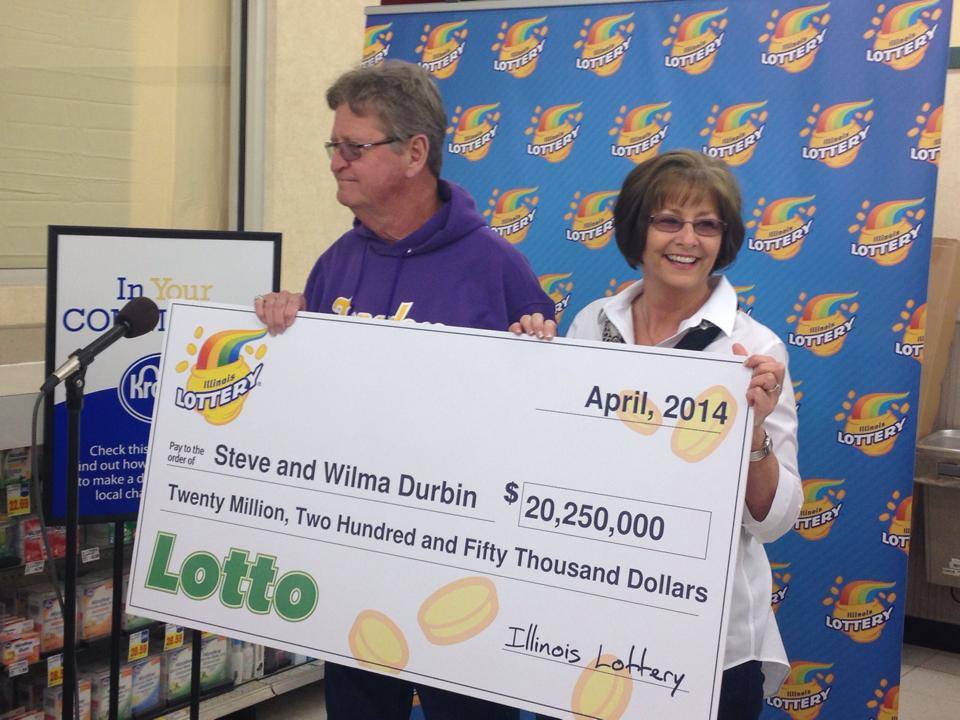 Taylorville - Steaks, gelato and $10 of Illinois Lotto quick picks. $9 of those tickets wasted. $1 worth $20,250,000.
Steve and Wilma Durbin are newlyweds. Now they are the states newest millionaires. "First I married Wilma, then I won the lottery; I feel like I hit the jackpot twice," said Steve.
Steve purchased the winning ticket at the Kroger grocery store at 201 East Bidwell in Taylorville. "Spend some, share some, save some," Durbin said about his winnings. He is 69 and retired from the Illinois Department of Corrections.
Both Durbin's have lived in Taylorville 17 years. He is originally from Decatur. Wilma has also lived in Arcola and Sullivan.
Wilma tells WAND News Steve brought home the wrong gelato. She can now buy a lifetime supply of her favorite flavor.