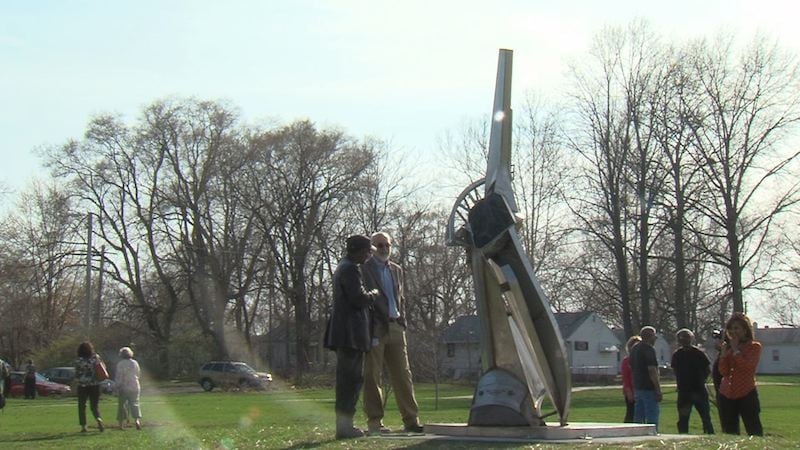 URBANA --The newest addition to Urbana's public arts program was officially dedicated Saturday. The finish project aims to keep the legacy of Dr. Martin Luther King Jr. alive.

Urbana officials, residents and even the sculptor himself all gathered at King Park Saturday afternoon to dedicate the city's new "Byways to Equality" sculpture.

The artwork depicts several famous scenes from the Civil Rights Movement and sculptor Preston Jackson says growing up during the 1960's was the perfect source of inspiration.

"I was honored to get this commission because it fit," said Jackson at the dedication ceremony. "Now here it is, something we can look at and reflect on the time."

The project cost around $80,000 and took about three years to complete.