Decatur Man Hosts Twelfth Annual Easter Dinner For Homeless
Posted: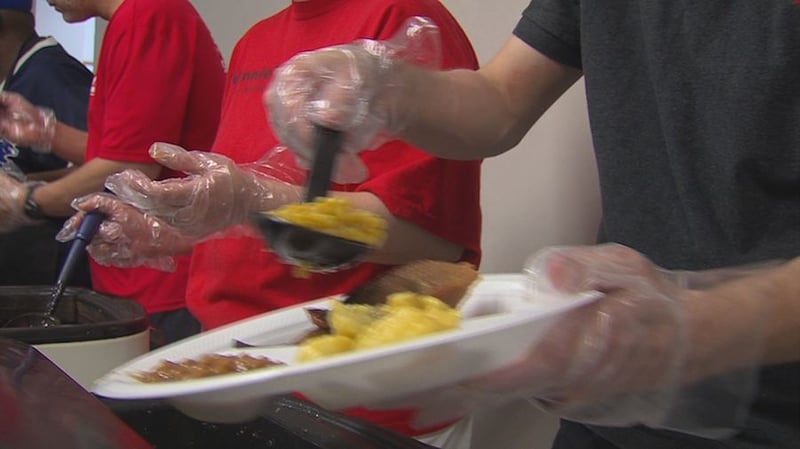 DECATUR -- Vinnie Barbee has a unique way of celebrating holidays.
For Thanksgiving, he sponsors a toy drive, and during Christmas time, he dresses up as Santa to give those toys to sick children.
Easter is no exception for Barbee, and this year, he got the grills going to serve the people he says are part of his extended family.
"They've got rib tips, smoked ham with pineapple glaze, yea," said Barbee. "They got that with baked beans, chicken taters, corn, dinner rolls."
All part of the menu at Barbee's twelfth annual Easter dinner, where those struggling to find their next meal were invited to have a seat at Water Street Mission and dig in to some of his famous barbecue.
"Holidays [are] a time when people should be happy," said Barbee. "Some people don't have family to go to, but I have people coming here for the last twelve years and it's like a family."
A family that grows each year.
"I prepared to serve about 75," said Barbee. "I think we served about 100."
Even though that means more money coming out of his pocket, Barbee intends to keep serving food, and those who stop in, for years to come.
"They can depend on somebody at sometime, and I hope that I can be that one that they can depend on," said Barbee.
First-time diner Nathaniel Neal left the table knowing that message to be true.
"Last year I was by myself," said Neal, who is working with the Decatur Care Rescue Mission to find steady employment. "This year I got a lot of people around me supporting me. Makes me feel like I have a chance."