Union Concerned Dredging Jobs Going Out of State
Posted: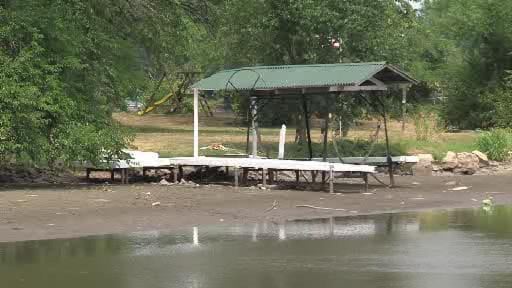 DECATUR-Dredging Lake Decatur is a massive city project that means jobs. But some criticize the city of Decatur, saying too many of those hires are from out of state.

You might have noticed the billboards or ads over the air. They say your lake, your tax dollars, Michigan workers?

Kent Campbell with the International Union of Operating Engineers said, they've been staking out the work site at the Oakley sediment basin.

"Up until the last couple weeks, it has been predominantly out of state license plates, specifically, Michigan," Campbell said.

However the City Manager Ryan McCrady said, license plates don't mean much. "Great Lakes dredging currently has nine hourly employees on this project, eight of those are local," McCrady said. "Tera- the contractor over at the sediment site- currently has six hourly workers, four of them are local."

Campbell said the union's worries started when they learned the dredging job in basin six by great lakes some years ago was mostly out of state workers. "Our biggest concern is that we use local people they could have used local people on the previous project," Campbell said.

It's a concern McCrady said is misplaced. "What's the sad thing about this is that this dredging project is the best thing to happen to this community in decades," McCrady said. "The difference it's going to make in job attraction, in job retention, for recreational experiences on the lake, for a whole host of things." He said they plan to hire more local workers as the project moves along. That project will total between 25 and 30 jobs. It will be completed over the next 5 to 6 years.

At Monday night's city council meeting some local union workers made their opinions known. The Mayor of Decatur, Mike McElroy said, "I understand that they're looking for jobs and I have every belief that that's what's going to happen."