Central Illinois Rallies Around Boston
Posted: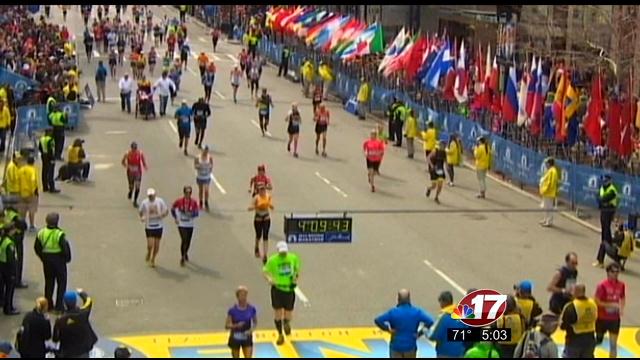 Springfield - It was a shock to the whole world, a bombing at last year's Boston Marathon.

It remains a moment frozen in time for many people, including here in central Illinois

From shock to concern in a flash from the explosion, local runners Tracy Dowell and Jim Jumper wondered about the safety of friends and colleagues running in last year's race.

"I was thinking about people who were from here competing and hoping they weren't hurt in anyway," said Jumper.

Dowell told WAND News that,"one of our employees was running it at the time, so we were obviously very concerned about his well being."

A year later, the boston marathon attack is still fresh in many minds, but now, with the completion of this year's race, there is hope that the city and entire running community can come together, to overcome this, even if it takes one step at a time.

"Watching the specialty stories about people who overcame, who were in it and actually injured, who were hurt, who lost their legs and are running event again this year, it's so inspiring to everybody," said Dowell.

Jumper added,"I think it's almost going to be like a 4th of July kind of thing when people can take pride in their country, and in what they're going out and they're doing, that there not going to let these kind of things keep us down."

Teaching the whole world how to be strong.