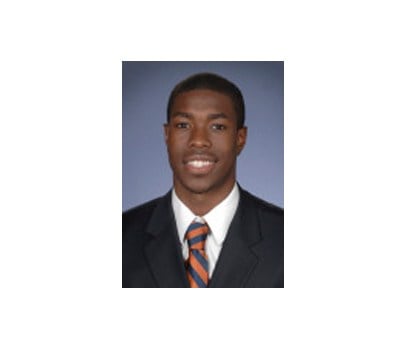 CHAMPAIGN, Ill. (AP) -- University of Illinois police say basketball player Darius Paul faces preliminary charges of resisting a peace officer and unlawful consumption of alcohol by a minor.

Police say they arrested the 20-year-old sophomore early Tuesday on campus. Capt. Roy Acree Police said an officer spotted two men crossing a parking lot around 3:20 a.m. The officer lost sight of the two but from her car spotted one a short distance away.

Acree said the man turned and walked away from the car and ran when told to stop.

Another officer tackled the man. Police say he said he had been drinking.

Paul could not immediately be reached for comment.

UPDATE:

Illinois head basketball coach John Groce released a statement Tuesday afternoon.

"We are aware of the situation that occurred with Darius and are in the process of gathering more information," Groce said. "We need to let the legal process run its course, and then will determine appropriate disciplinary action."