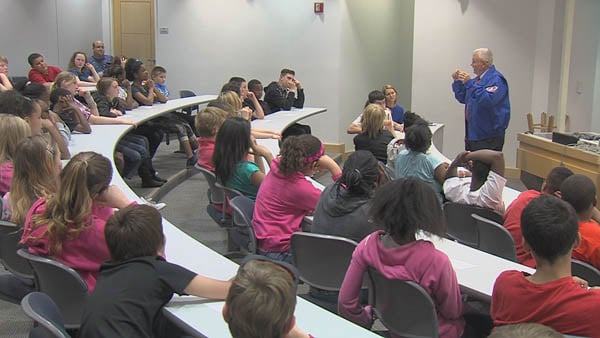 Decatur - Students at Dennis Lab School got a visit from a man who played a role in the mission, Apollo 13.

Astronaut Fred Haise, spoke to students at Millikin University on Tuesday, telling them that using their skills is the best way to succeed in life. He also says Hollywood got something right when they said in the film "Apollo 13," failure is not an option.

The public is invited to hear Haze's "Failure is Not an Option" talk, tonight at 7:30 in Millikin's Kirkland Fine Arts Center. The event is free and open to the public.