Rough winter means more controlled burns for crops
Posted: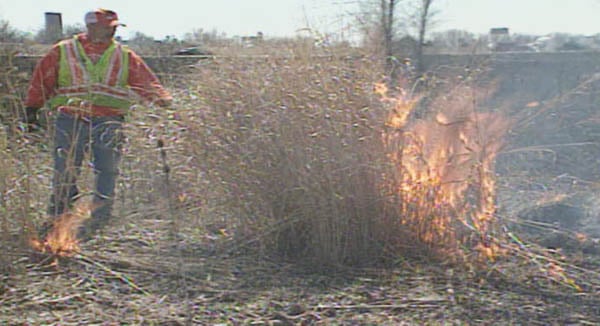 Decatur -- As the weather warms up, fields across Illinois are smoking.

"This is an anomaly this year, you won't see this every year, said farmer David Brown. "The winter weather is why you're seeing so many more controlled burns across the country side."

The rough winter kept the ground frozen throughout the spring, so when April showers began to fall, the rain could not be absorbed by the soil, causing last year's leftover crops to pile up.

"Some of the debris was 12 to 16 inches deep," said Brown. "Well you can't get through with your tillage equipment at that point in time, or your planter."

So farmers burn their way through that blockage, but they are not the only ones. The Illinois Department of Natural Resources used the same technique to control vegetation on 10,000 to 20,000 acres of prairies and woodlands throughout the state.

"I'd say in northern Illinois they probably got a later start, because winter hung on a little bit longer than we like it to," said DNR spokesman, Chris Young. "But here in central Illinois, we had a pretty good window for burning this spring."

A window that is closing quickly.

"You won't see too much more of it here," said Brown. "But usually for about a two week period, a farmer will start getting his fields ready and this is part of a process."

The next part of the process is getting this year's crops in the ground, which many farmers plan to do by the end of April.