Reconstructing Brush College Road
Posted: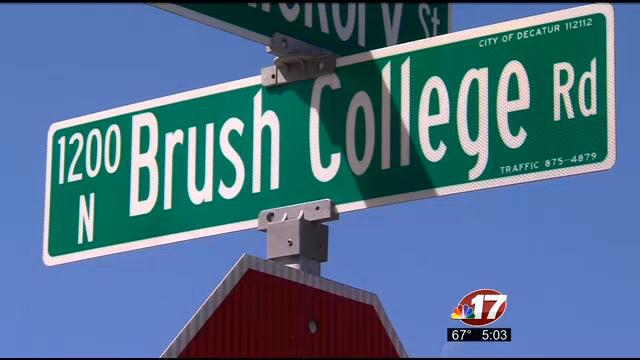 Decatur- To improve Brush College Road in Decatur is a long awaited multi-million dollar project. However, improving traffic flow and safety means demolishing at least four homes and some businesses.
The intricate design that was showcased at the last public hearing has been in the works for quite some time lays out the future of Brush College Road. If you drive down that road, you'll know why the blueprint was made.
"I've got stopped trying to go around the brush college train. I've got stopped on Woodford, 27th and 22nd all on the same trip home," a Decatur resident said.
Plus, the road under the train tracks is tight.
"Sometimes when trucks go through there they swipe mirrors," said the Public Works Director Rich Marley.
Now the city hopes to solve the issues by building an interchange and two overpasses.
"They may split this into a few projects. We just have to wait and see once the funding comes in," said Keith Benting a Project Manager with URS Corporation.
Another thing they are splitting is a longtime friendship between two women who live on Brush College Road.
"I don't want to do this." Debra Benton said while trying to hold back tears.
For about 38 years Benton has been living next to Sally. Benton's home will be one of four torn down in order to make room for the overpass.
"The city will be obligated to pay fair market value at the time they offer. If they are being displaced they will also be offered relocation assistance," said a Land Acquisition Consultant, Chuck McDaniel.
As for Benton's neighbor, her home will stay put and she doesn't think she has a way out of it.
"Who would buy my house now. No one would probably touch it with a ten foot pole," She responded.
However, not everyone has their concerns.
"I think it will bring some businesses up there as well," Mark Scranton said.
Scranton has a building in the center of where the interchange may be, but if you look at the layout, it's not there. Let him tell it, this project is long overdue.
"I think they should have done this 20 to 25 years ago," Scranton added.
The plan is such a big project, money will come from the state, federal and other sources.