Ebertfest kicks off Wed. night with documentary about Ebert's life
Posted: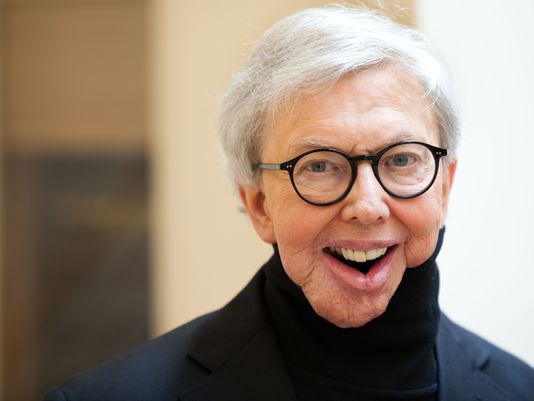 CHAMPAIGN -- A documentary about the life of Roger Ebert begins the film critic's 16th annual film festival Wednesday evening.

Organizers with Roger Ebert's Film Festival, or Ebertfest, say "Life Itself" debuted at the Sundance Film Festival Sunday. Tickets to Wednesday night's 7:30 p.m. showing at the Virginia Theatre are sold out.

The film festival runs April 23 to 27 in Ebert's hometown of Champaign-Urbana. The Pulitzer Prize-winning film critic for the Chicago Sun-Times died last April, after a long battle with cancer.

Ebert's widow, Chaz Ebert, is scheduled to host the festival. Documentary director Steve James is scheduled to attend Ebertfest and participate in a question-and-answer session after the film is screened.

Individual tickets are still available to some of the film festival showings. Here is a schedule of events from the Virginia Theatre:

Wednesday, April 23

7:30 p.m. [SOLD OUT] "Life Itself" (2014): A documentary on the life of Roger Ebert, who died in April last year. Director Steven James will be a guest.

Thursday, April 24

1:00 p.m. "Museum Hours" (2012): A drama in which a guard in a Vienna museum befriends a foreign visitor taking refuge there in the midst of a friend's medical emergency. Director Jem Cohen will be a guest.

4:00 p.m. "Short Term 12" (2013): A drama centered on a female counselor, a former troubled teen herself, who works alongside her live-in boyfriend at a foster-care center for at-risk teens. Lead actress Brie Larson and fellow actor Keith Stanfield will be guests.

9:00 p.m. [SOLD OUT] "Young Adult" (2011): A comedy/drama and "fearless character study" about a former beauty queen, played by Charlize Theron, returning to her small Minnesota hometown. Actor Patton Oswalt will be a guest.

Friday, April 25

1:00 p.m. "He Who Gets Slapped" (1924): A silent film in which a scientist is destroyed by a friend who steals both his wife and his life's research. The Alloy Orchestra will provide live accompaniment.

4:00 p.m. [SOLD OUT] "Capote" (2005): A drama that follows author Truman Capote, played by Philip Seymour Hoffman, through the process of writing "In Cold Blood," his groundbreaking novel about four brutal murders within a rural Kansas family in 1959.

8:30 p.m. [SOLD OUT] "Do the Right Thing" (1989): A comedy/drama about a day in the life of a Brooklyn street, where predominantly black residents mix with cops, Korean shopkeepers and an Italian American pizzeria owner named Sal. Director/writer/actor Spike Lee will be a guest.

Saturday, April 26

11:00 a.m. [SOLD OUT] "Wadjda" (2012): A drama about a trouble-making Saudi girl living in a suburb of Riyadh, who desperately wants to buy a green bike, despite her mother's fears about repercussions from those who see bikes as dangerous to a girl's virtue. Filmmaker Haifaa Al-Mansour will be a guest.

2:00 p.m. [SOLD OUT] "A Simple Life" (2011): A quiet drama from Hong Kong about a female servant who has cared for four generations of the same family all her life and now serves the only family member still in China. Director Ann Lui will be a guest.

5:00 p.m. [SOLD OUT] "Goodbye Solo" (2008): A drama about an elderly white man who makes a special request of an African immigrant taxi driver in Winston-Salem, N.C., and the relationship that develops from there. Director Ramin Bahrani will be a guest.

9:00 p.m. [SOLD OUT] "Born on the Fourth of July" (1989): A drama starring Tom Cruise as the real-life Ron Kovic, a wounded Vietnam veteran struggling to deal not only with paralysis, poor medical treatment and anti-war hostility, but his own changing feelings about the war. Director/writer Oliver Stone will be a guest.

Sunday, April 27

12:00 p.m. "Bayou Maharajah" (2013): A music-filled documentary about James Booker, an overlooked New Orleans singer-pianist whose unique style combined classical, jazz, and rhythm and blues. Director Lily Keber will be a guest, along with producer Nate Kohn and musician Henry Butler.