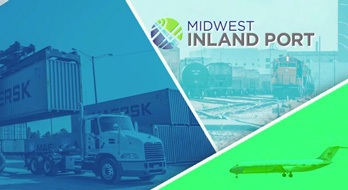 DECATUR -- State and local leaders are in Decatur Wednesday, talking about the economic impact of the Midwest Inland Port.

State Sen. Chapin Rose (R-Mahomet) is hosting the meeting at James R. Randall Research Center on the ADM Campus, with leaders from IDOT, the Department of Commerce and Economic Opportunity, and local leaders.

They're talking about the impact the inland port will have on local small and medium businesses, as well as an update on the U.S. Route 51 corridor improvements.

WAND's Doug Wolfe is at that meeting. He'll have a live update on WAND News at 5:00 and 6:00.