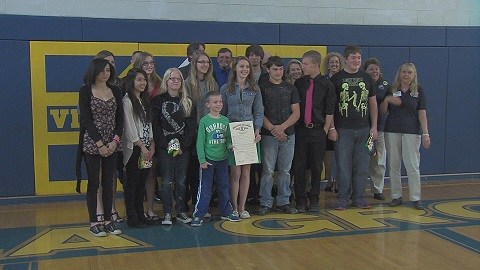 A Douglas County school receives high honors today.

Villa Grove High School has been named the winner of the Teen Video PSA Contest, held by the State of Illinois. Contest winning students addressed the assembly, also kicking off the statewide kickoff for the annual YOUR ACTIONS MATTER, underage drinking awareness campaign. The campaign is an effort to educate the community about how to prevent underage drinking.

The winning PSA will be aired statewide.
You can watch the PSA here:
https://www.youtube.com/watch?v=t7jOmM-Ocsw&feature=youtu.be