Some School Crime Hard to Find out About
Posted: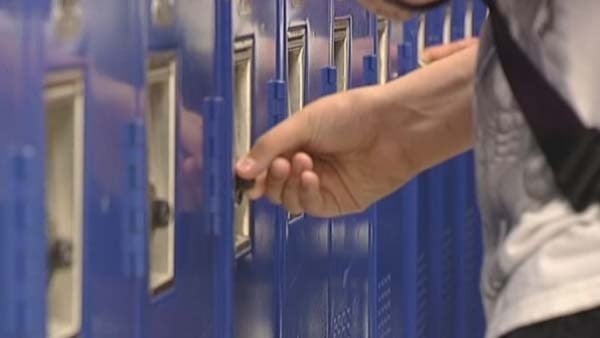 DECATUR-There's a state law to show how much crime is in your child's school district.

But the WAND I-TEAM learned the statewide reporting system has big flaws, little oversight and no enforcement. Many times, the information parents have a right to know isn't getting where it's supposed to be .

Physical confrontations with staff, drug and weapons incidents. School districts are required to report these to local law enforcement and the state police. That information is supposed to be made public, so parents can know what's going on.

The School Incident Reporting System is on the State Board of Education's website. Created back in 2005, school districts were supposed to self-report. That information goes to the state police and the public can see it.

But hundreds of district aren't reporting to SIRS.

Both Champaign and Springfield regularly self-report.

But the Decatur Public School District has not, except for one drug incident in 2006 and another in 2007.

When the I-TEAM asked why, a DPS spokesperson released this statement: "Decatur Public Schools uses the Illinois State Board of Education (ISBE) Student Information System (SIS) to report all required discipline data. Each year ISBE provides training to district personnel on the SIS electronic reporting requirements as well as a list of reports that the district is required to submit. The Student Incident Reporting System (SIRS) was never listed as a required system to utilize or required report to complete. Therefore, DPS has never issued information to the state via this reporting mechanism. Going forward, Decatur Public Schools will verify that we are meeting the reporting requirements by utilizing our liaison officers to report the data directly to the Illinois State Police as mandated by Illinois School Code."

The spokesperson also added they submit all required reporting to ISBE.

A police source says a problem arises when school districts don't use SIRS. Many districts report only to local police and that information isn't getting to State Police. And as a result - parents are oftentimes left in the dark about what happens behind school doors.

Neither the state police nor the state board of education have penalized districts that don't report. Because the Illinois State Police have had many districts not complying with SIRS now, they're getting information directly from local police agencies.

If you'd like to look at SIRS, we've added a link to our website, under Sitewatch.