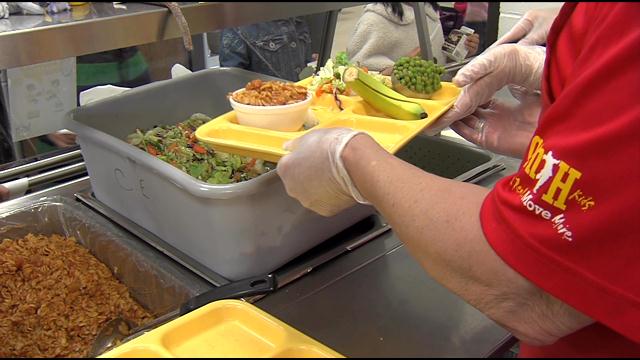 Springfield - Ball Chatham schools were put to the test when they had to adopt a new school lunch program, but they decided to reach out to a local nonprofit for a little extra help.

Ball Chatham Superintendent Carrie Hruby called Gen-H-Kids Coalition to help them meet new lunch guidelines to make lunch healthier for each student. Founder of Gen-H-Kids, Kemia Sarraf-MD helped the school set up a new menu.

Kids and parents were able to give their input on the new foods. Gen-H-Kids said the biggest obstacle was retraining the kitchen staff.

The new program helped the lunch staff consolidating the schools menus, cuts waste and saves taxpayers money each year. Ball Chatham estimated a savings of $300,000.

Gen-H-Kids says they learned a lot this year. Now they're helping another local school district.