Country Music Awards Red Carpet Review
Posted:
04/12/2014
Good morning Model Citizens! I hope your week has been fabulous and fashionable thus far! This Week In Chic, I did a review of the American Country Music Awards. I have to tell you, watching the show, I found myself really missing the "old" country music! I mean, I love some of the new stuff with Jason Aldean (and his cute self) and Lady Antebellum, but country music used to be all about the stories. There really aren't many stories in country songs anymore. Do you remember the song "The Time The Lights Went Out in Georgia" by Reba McEntire? That song was EVERYTHING! Le sigh. Anyway, for my
fashion
review of what was hot and what hit a sour note, check out the video above! Also, I wanna remind you fabulous folks that I am always here to listen to your comments and ideas, so Facebook me, email me, leave comments for me....whatevs! I love hearing from you guys!
And now, for the look of the day!!! :-) Let me just tell y'all something about this little black dress: it is
sexxxxxxaaaaay!
I love how it hugs and clings to everything that I want to show and falls away from all my " imperfections". It's very classic and feminine and doesn't show too much. I felt like a true super star in it! The dress is perfect for a night out on the town and is sure to illicit some "double takes" from admirers! #werk! You can also find this dress at
Gwynnie Bee
, I put the link below! Don't forget that your first month is free if you decide to try them out! My necklace is from
The Limited
at Hickory Point Mall and looked spectacular against the black dress! Thanks so much for visiting and I'll see ya next week!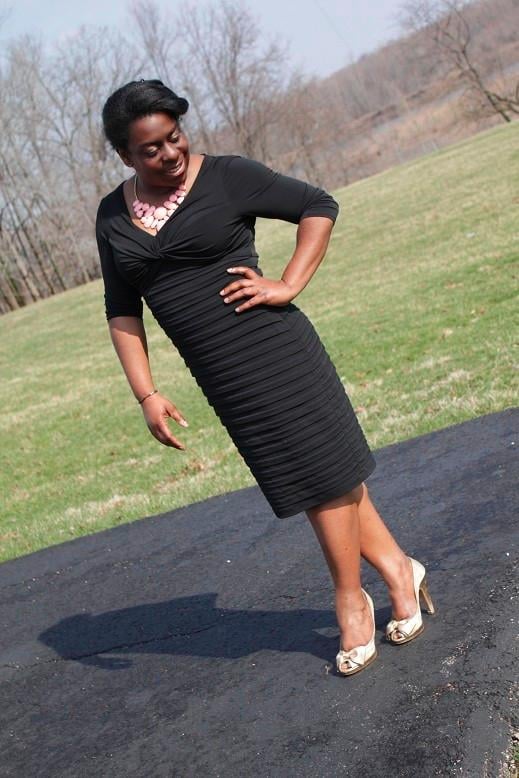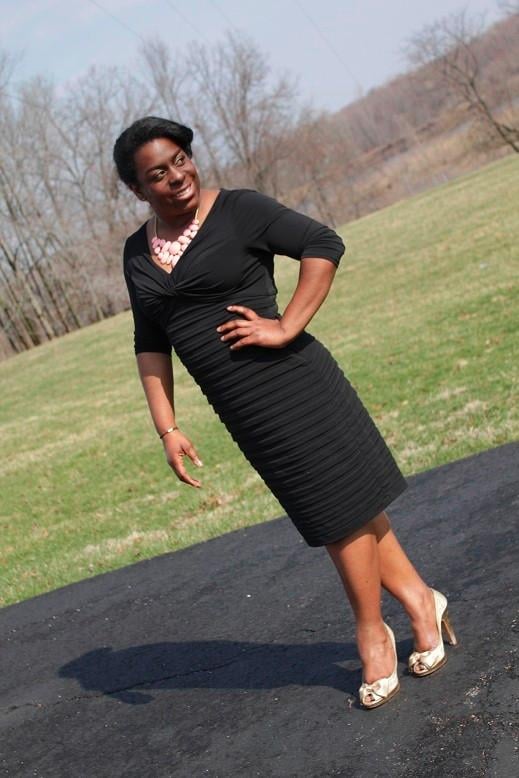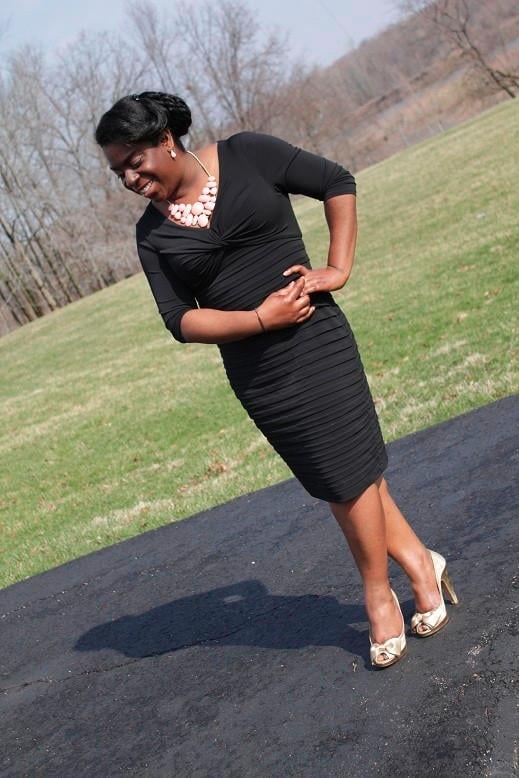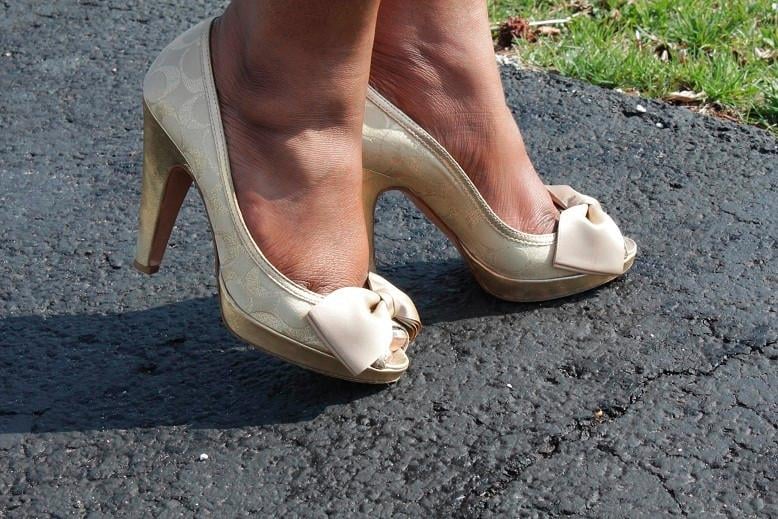 Dress: London Times from Gwynnie Bee
Necklace: The Limited at Hickory Point Mall
Shoes: Peep Toe Coach Daisy Pumps (Old)
Special Thanks to Photogrpher Extraordinaire Andrew Rutherford
Send me an email:
Taneica Oliveira