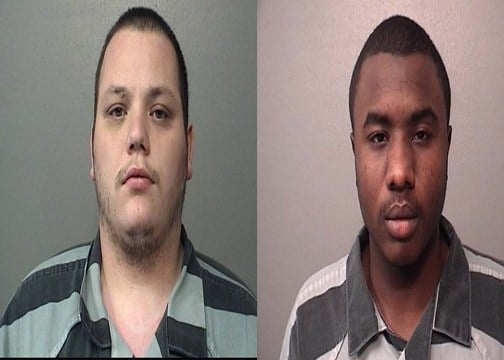 Decatur - The two men accused of stomping and stabbing a 23-year-old man to death have both plead guilty to first-degree murder.

Terris Warnsley, 22, submitted a plea on Thursday, of guilty. Douglas Taylor, 22, also entered a guilty plea several weeks ago.

The pair was arrested for the murder of Justin Mentzer, 23, of Maroa in late November of 2012. Mentzer was stabbed multiple times in the body and head, in his mobile home in the Maple Tree Mobile Home Park. Warnsley and Taylor made plans to kill Mentzer and steal his laptop computer, playstation, and gameboy for money.

According to police, Warnsley hit Mentzer multiple times in the head, and Taylor stabbed him multiple times in the chest. When they left Mentzer was still breathing, but Taylor knew he was going to die.

In Taylor's sworn statement he stated, they both planned on killing Mentzer for about three weeks. Taylor and Warnsley planned on selling the electronics in Decatur. Warnsley told police that he participated in the murder because Taylor was his friend.

Taylor and Warnsley could face 20 years to life without parole. Taylor will appear in court on Tuesday for his sentencing; Warnsley is due in court on July 3.