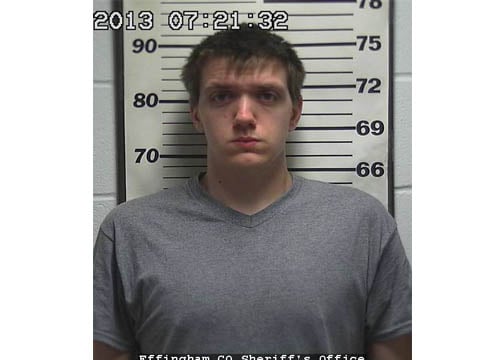 Effingham - A case that was closed just over a month ago now has new light, after Justin DeRyke's attorney filed a motion to reconsider his sentencing.
DeRyke,22, was sentenced to natural life in prison on March 18.
In September of 2013 Deryke stabbed his niece Willow Long to death. He placed her body in an area south of the Village of Watson. An autopsy confirmed Willow's identity.
The court appointed attorney for DeRyke filled the motion because the sentence might be unconstitutional under a
Public Act for natural life imprisonment.
The filling of the appeal was made in the 30 days allowed. Now the case can be reviewed by the judge to see if the ruling was constitutional, DeRyke can decide to be re-sentenced, or DeRyke could take back his guilty plea, which would then send his case to court for a jury trial.
A court date has not been set at this time.