Mayors Push For Reopening Of Eagle Creek
Posted: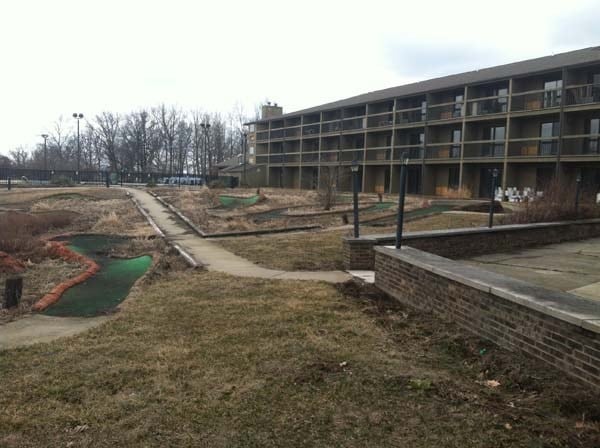 Findlay - The shuttered Eagle Creek Resort has been closed for nearly five years. Now, lawmakers and mayors are pushing the Illinois Department of Natural Resources (IDNR) to find a developer to get the 25 year old facility open.

"Dozens of petitions signed by hundreds of people here locally that want the resort opened," said State Senator Chapin Rose, (R) Mahomet. "It's a huge sales tax loss. Huge economic drain when it's closed."

The golf course at the resort is open. It is unlikely the hotel at the resort will open in 2014. The interior of the hotel was stripped down to studs when walls were removed because of mold. The exterior, including a pool, needs extensive work. The hotel was closed in July 2009 by order of a Shelby County judge.

"There are moderate to lower income positions out there," stated Findlay Mayor John Diss. "When those people don't have work they move out of our communities and find it elsewhere." Sullivan Mayor Ann Short and Shelbyville Mayor Jeff Johnson both told IDNR Friday they want the resort reopened as quickly as possible.

State Representative Adam Brown tells WAND News renovating the facility should not be an issue when it comes to money. "If Speaker Madigan thinks he can find a hundred million dollars to fund the Obama library I think we can scrape together a couple of million dollars to take care of assets that we already have in this district."

Lawmakers toured the Eagle Creek Resort Friday afternoon. They are urging IDNR to find a new developer to get the resort open.