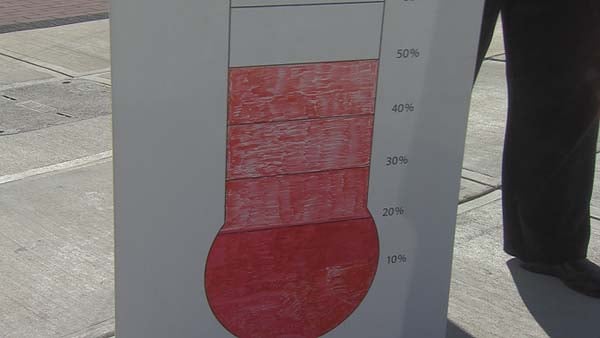 Decatur - It's an organization built to help people.
The Easter Seals serves people in twelve counties throughout central Illinois.
Like many agencies, Easter Seals feels the crunch of tough economic times, which is why community support becomes so important.
"We're serving 500 to 600 families a year, and those families need Easter Seals. They need the support. They need the help we're giving the kids and the families. We ran out of donuts and people were still giving us their money for the donation even though they didn't get the donuts, and that's a blessing and it helps us to help people in our community," said executive director Lori Brown.
People like Joe Traylor benefited from Easter Seals as a child.
"I was born knock-kneed and pigeon-toed. Easter seals helped pay some of the doctor bills and stuff for my legs, to correct them," Traylor told WAND News.
Traylor now hopes his contributions Friday will give another child the same chance he had.
"It feels good. It feels like after all these years of taking life for granted it's time to give back, even at age 50 almost. If anybody that easter seals helped out when they were young, ought to give right back so that others can have the same privilege as they have," he said.