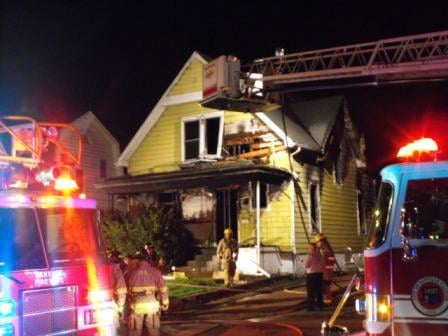 DANVILLE -- The Vermilion County coroner has yet to release the name of a toddler who died late Saturday night in a house fire.

Authorities say the 3-year-old girl was unable to escape the smoke and flames inside the home in the 1200 block of North Franklin Street. Firefighters got the call about 11:30 Saturday night.

The Vermilon County Coroner, said 3-year-old Mazzie Breanne Cox died from smoke inhalation and thermal burns. Toxicology results are pending

The girl's mother and another 3-year-old crawled out a second-story window to safety. Several other people inside the home at the time also escaped.

Danville firefighters and the state fire marshal are investigation the fire's cause.