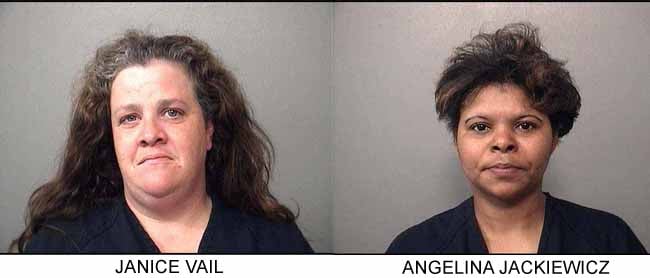 Decatur - Two women were arrested Saturday for stealing from their former place of employment.

Janice Vail and Angelina Jackiewicz were taken into custody Saturday afternoon for stealing from IHOP in Decatur. Vail is accused of stealing $8,377 between September 2013 and November 2013, and Jackiewicz is accused of stealing $12,100 between July 27, 2012 and April 6, 2014.

According to police, both women wrote out food tickets by hand, instead of entering them into the computer system, which is company policy. By doing so, Vail and Jackiewicz were able to collect the cash payments from customers. Both women had also handwritten the food tickets of their husbands, and in Vail's case, her children as well, not charging for any of those meals.