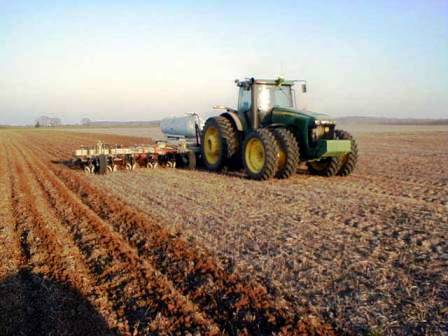 SPRINGFIELD -- Farmer across the state took advantage of last week's dry weather to plant a big piece of the corn crop.

The Illinois Department of Agriculture says in its weekly crop report that 32% of the expected corn crop has been planted.

That is just 1% shy of the average for this time of year, but well beyond of the 5% that had been planted a week ago. The cool, wet weather this spring has delayed planting.

A handful of farmers have also started planting soybeans. The Agriculture Department says 2% of that crop was planted last week. A week earlier none of the soybean crop was in the ground.

Illinois is one of the country's largest producers of both corn and soybeans.