Bill Would Make Fire Department Staffing Part of Contract Negotiation
Posted: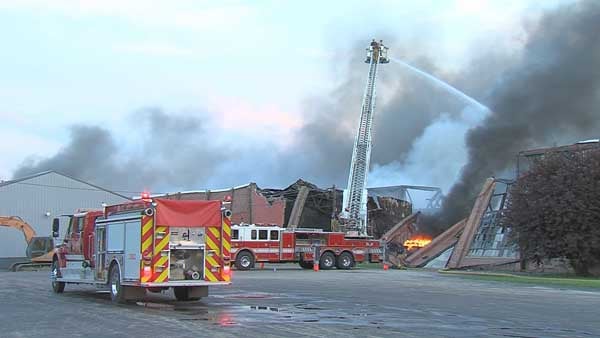 DECATUR- Manning. It's a word that's created quite the controversy. The issue of staffing and who gets to control the number of firefighters a city has pitted the state's association of firefighters against city leaders across Illinois.
It's no question: firefighters put themselves in harm's way.
"Not just on house fires, but on auto extrications, on emergency medical calls and on hazardous materials calls, it takes a certain number of individuals to accomplish that in a safe and efficient manner," says Chuck Sullivan, a firefighter and member of Associated Fire Fighters of Illinois.
Now there's a bill that would make staffing a mandatory collective bargaining issue between fire unions and cities, meaning that an arbitrator could determine if a department needs more firefighters.
City manager Ryan McCrady says it could put a strain on the city's budget.
"If the fire department gets a bigger slice, somebody else is getting a smaller one," McCrady says. "It takes the decision of staffing out of the hands of the mayor and city council members."
But Sullivan disagrees, and says city officials across the state are overreacting.
"A mandate that each community is going to have a certain number of firefighters--that is blatantly false," Sullivan says.
He says the reason they're adding "manning" is to keep the unions and cities out of costly court battles.
"All this bill is doing is simply clarifying, codifying what we believe is already in statute today," Sullivan says.
McCrady disagrees.
"If the law already required these things, you would not need a new piece of legislation to make it happen," McCrady says.
The union leader adds that in many cases arbitrators have ruled in favor of the cities, not the unions. And that he says there will be very little change.
Decatur Mayor Mike McElroy has been very active lobbying against this bill, which passed the house April third. It now moves to the senate.
The bill is sponsored by senator Kwuame Raoul - from Chicago. No committee has yet been assigned to the house bill.