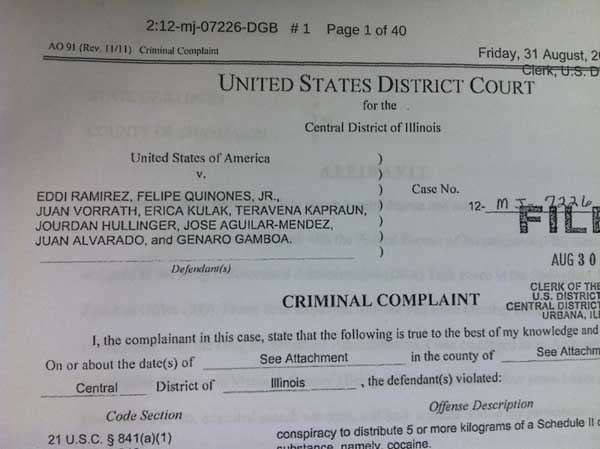 Urbana - A Springfield man is set to be sentenced today for being part of a drug trafficking network.

Jordan Hullinger, 22, plead guilty to conspiracy to possess with intent to distribute cocaine back in December of last year.

In total, 19 defendants have been charged for their ties to "Operation Tres Ciudades" (Three Cities) the August 2012 investigation focused on a drug network that distributed cocaine in Decatur, Springfield and Paxton. The key figure in the case is 30-year-old Eddi Ramirez of Paxton.

Ramirez was found guilty of overseeing the cocaine distribution network, in February. Hullinger took the guilty plea after the jury found Ramirez guilty.

Sentencing for Ramirez is scheduled for May 21, 2014. Ramirez faces a statutory mandatory minimum penalty of 20 years to life in prison. Hullinger will be sentenced this afternoon. This story will be updated with his conviction.