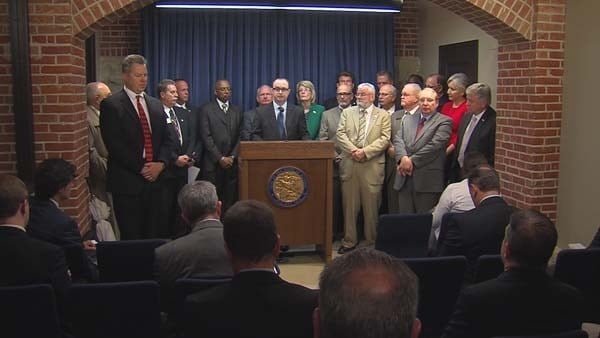 State Capitol - Downstate mayors are pushing lawmakers to overhaul police and fire pensions.

The legislature controls those pensions and mayors want some of the sweetners, such as cost of living adjustments, to be cutback. Local taxpayers foot the bill for those pension perks.

Mayor Jim Ardis of Peoria is critical of lawmakers for the way they handle those pensions. "Providing caviar and champagne pensions using our city credit cards to pay the tab," Ardis said.

Springfield Mayor Mike Houston wants the General Assembly to reform the pension system for police and fire unions before they adjourn the Spring session at the end of May.

"Municipalities have police and fire pension funds that are eating up larger and larger amounts of their local budgets," Houston told WAND News at the Statehouse.

The unfunded liability for downstate police and fire pensions is over $8 billion.