This Week In Chic: Online Shopping Tips
Posted:
We've all been there: You see a gorgeous piece of clothing that you have to have in your closet, your order said piece, wait for a week for it to show up, squeal in giddy delight while you rip the box or bag open, aaaaaaaaaand the item you bought looks like it belongs on a 2 year old. :-( How unfortunate! This has happened to me often enough for me to know better by this point! Armed with my trusty tape measure, I check my measurements, and the check again before I order anything. Being short (5'0), I find that what is supposed to be normal length on me is always dragging on the floor, so I have a good tailor here in town at Waite's dry cleaners!But for stuff that is just down right ill fitting, I find myself getting less and less of those as I learn how to measure myself correctly.
A tip that I didn't mention on the segment this morning is if you want to purchase a dress, depending on the fabric and cut, you may not need you hip measurements as much as you think! Pencil skirts are usually the most concerning, but if the material is stretchy cotton or a nylon/cotton blend, you should be ok. Sturdier fabrics like khaki mat give you a run for your money, and patience. Also, don't forget to make room!!! You don't want to split your skirt open when you bend over, because you neglected to give yourself some wiggle room!
Anyway, that's my schpeel on online shopping. In another month or so, I will do another video about Ebay shopping! Stay tuned!
So, on to the next thing on the agenda.... my look of the day! YAAAAAY! This pretty, spring dress is from Gwynnie Bee! I love how light the material is, and the colors are vibrant! The only thing that was unfortunate about the dress is that it NEEEEEEEDS a belt or your waist will go kapoot!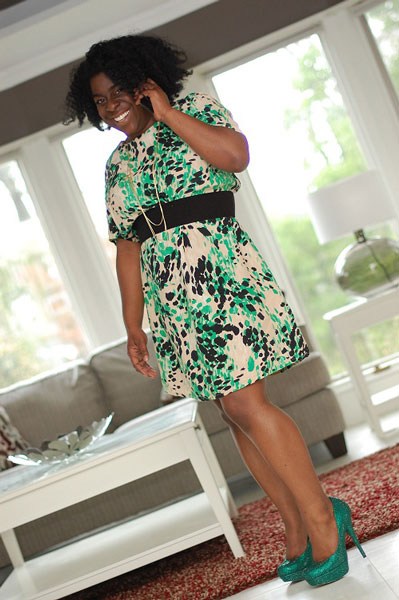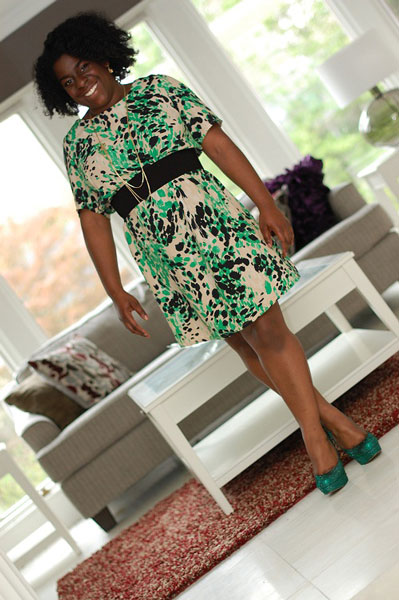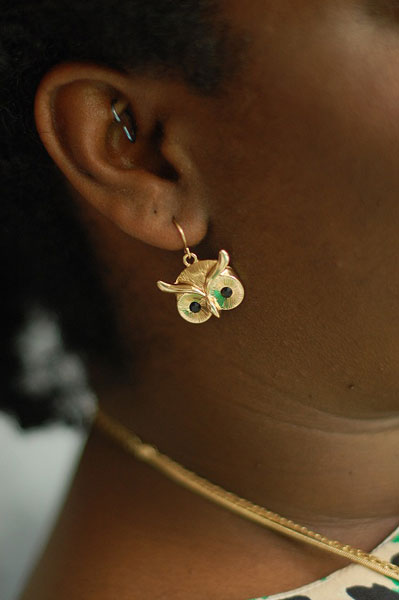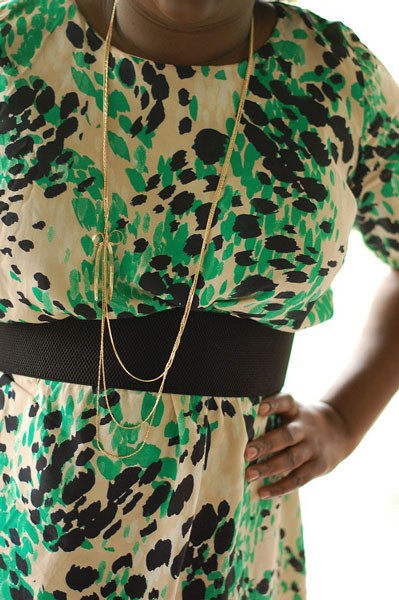 Dress:
Gwynnie Bee
Necklace: Khols
Shoes: Steve Maddens customized by
Sophie and Ava
Earrings: Kohls (similar)
here
Special thanks to photographer extraordinaire, Andrew Rutherford!
Send me an email:
Taneica Oliveira