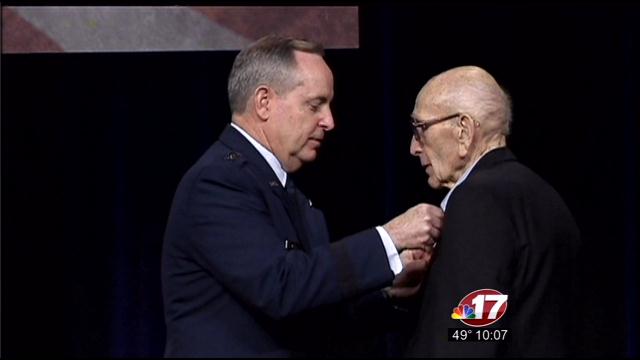 Charleston - A man from Charleston received the Prisoner of War medal on Wednesday.

Alva Moss, 89, is one of more than 100 Airmen awarded. Only 8 traveled to Washington DC to receive the medal, including Moss.

The Airmen were imprisoned at Wauwilermoos, Switzerland prison camp. General Welsh talked about what an honor is to be among these 8 men. "But the courage of these eight men wasn't limited to the skies over Western Europe, because each of them has a mission, a story that didn't go well. About a day when he and his crew didn't return. About a day when his aircraft was either shot down or damaged so badly they had to crash land in Switzerland."

According to the Chicago Tribune, Moss is one of the last Illinois survivors of the World War II prisoners of war era.