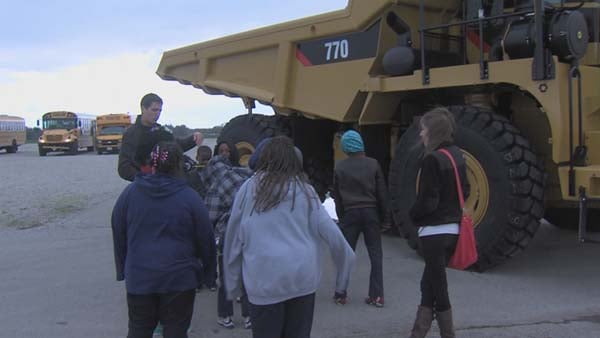 Decatur - Progress City was full of "Careers on Wheels" on display for area 4th graders.

Over 30 professionals from a dozen local businesses were on hand for "Careers on Wheels." Students saw different career vehicles and learned about details surrounding the careers.

The presentation help some students, like Jordan Justice think about his future, "one of my most favorite ones is the geek squad! I've learned it takes a lot of training and you have to stay in school and go to college."

Director of Partners in Education, Renee Stivers says it is important for students to think about what they might want to do. "They need to start thinking about what they might like to do in the future. And what the education is needed for those particular careers."

Business at the event included Ameren, ADM, Caterpillar, and Decatur Fire and Decatur Police.