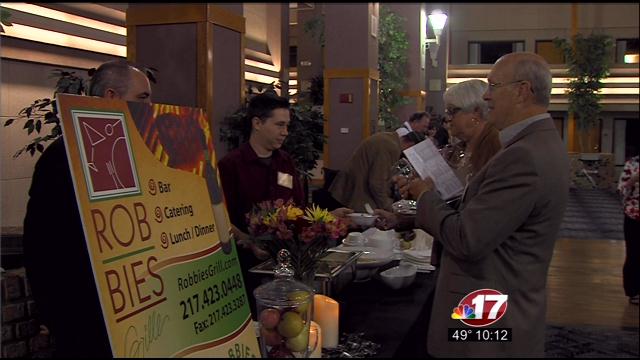 Decatur - Food and wine from the best of the best all to benefit the Decatur Area Arts Council at the annual "Corks and Forks."

The Decatur Area Arts Council hosted "Corks and Forks" on Thursday night. The money raised will help support the arts in central Illinois. There was plenty of food and vast selection of wine, and for the first time every the event featured a digital silent auction for the first time.

Bidders were sent a notification if someone bid higher on an item. "Corks and Forks" is one way to see and taste what Decatur has to offer.

"Corks and Forks" celebrated 13th years of hosting the event. No word just yet on how much was raised from this years event.