Springfield City Leaders and Law Enforcement Standing Together Against Gun Violence
Posted: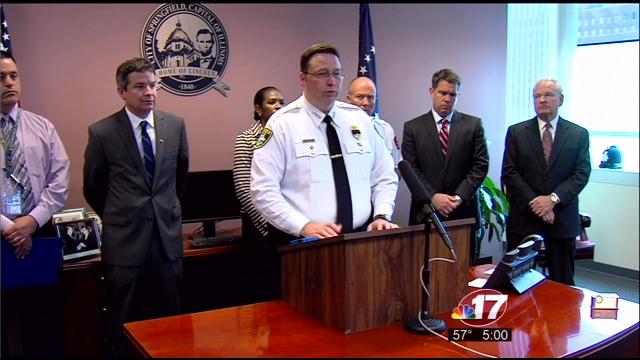 Springfield - Since March, gun violence has increased in the capital city.
"Since March 8th, we've had several. We're in the double digits. We believe that we're in the excess of 20 that are possibly related," Springfield Police Chief Ken Winslow told reporters Friday.
Now mayor Michael Houston, police chief Winslow, and other members of law enforcement are turning up the heat on criminals.
"It is our intention to stop this before an innocent bystander is killed or seriously wounded," said mayor Houston.
From the mayor, to the police, to the state's attorney's office, everyone had a clear message that when these people are out there committing criminal acts intending to hurt someone else, it doesn't always work out that way. Those bullets can go astray and hurt an innocent bystander and if you continue to commit these crimes, the city, when they catch you, will prosecute you to the fullest extent of the law.
"We have a message that we want to deliver to the perpetrators of these shootings: anyone participating in these shootings, in any manner, will be prosecuted to the fullest extent of the law, and we will be asking for the maximum time in prison," said Houston.
Chief Winslow added that,"if you want to play with firearms, be prepared to face the consequences. The persons responsible for these reckless acts are placing innocent people in harm's way."
Sangamon County state's attorney John Milhiser said that,"innocent bystanders can be killed, along with the person that might be intended for that shot. It's very, very important in these cases to overall protect the public and the safety of the individuals out there."
Police do have people of interest related to some of these shootings in custody.