Millikin University To Present Recital
Posted: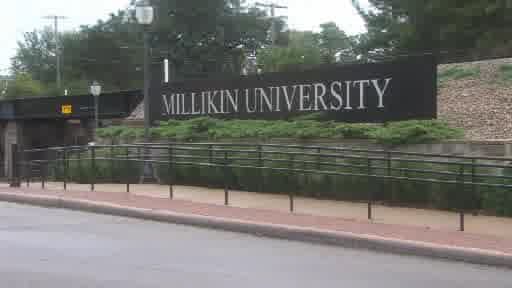 DECATUR – The Millikin University School of Music will present the MU360 Jury Recital on Monday, May 5 at 7:30 p.m. in Kaeuper Hall, Perkinson Music Center on Millikin's campus. The performance is free and open to the public.

The MU360 Jury Recital will showcase Millikin piano students and their collaborative work with peers from the instrumental and vocal areas during the 2014 spring semester. Now in its second edition, the project functions as a public performance jury for the MU360 sequence, coordinated by Dr. Silvan Negrutiu, Millikin assistant professor of music.

The featured students are pianists Brock Gwaltney, a sophomore commercial music major from Jacksonville, Ill., Rachel Mudd, a junior business management major from Decatur, Ill., Jared Rixstine, a sophomore music performance major from Washington, Ill., and Lyn Sly, a junior music major from Decatur, Ill., in collaboration with cellist Hassan Hassan, a first-year student from Giza, Egypt, soprano Abigail Karnes, a junior music performance major from Liberty, Mo., mezzo-soprano Christina Kruger, a junior music performance major from Freeport, Ill., percussionist Wally Pochron, a junior music education major from La Grange, Ill., and violinist Miranda Ryan, a sophomore music education major from Homewood, Ill.

The performance will also feature the MU360 Keyboard Accompanying and Ensemble, a four-semester sequence encompassing instrumental accompanying, vocal accompanying, and chamber music for piano students. Beginning in their fourth semester of enrollment, MU360 students are given the opportunity to focus on one of the three areas, based on professional interests for their future careers.