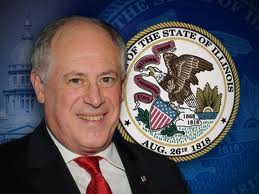 SPRINGFIELD - Governor Pat Quinn is being joined by firefighters throughout the state to pay tribute to two firefighters who died in service last year and recognize 44 firefighters for acts of bravery within their communities.

Honorees will be credited for exemplary service to departments throughout the state of Illinois. The awards will be presented during the 21st Annual Illinois Fallen Firefighter memorial and Firefighter Medal of Honor Awards Ceremony.

The invocation and processional is currently taking place at the Illinois State Capitol in Springfield, Illinois. The awards ceremony will be held at the Prairie Capital Convention Center at 11 a.m. today.