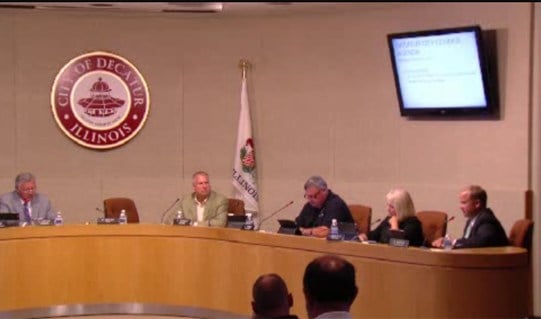 DECATUR - The Decatur City Council on Monday agrees informally Monday to use funds budgeted for the Human Relations Commission to identify ways to investigate claims of discrimination in the community on an as-needed basis.

This option was the result of Monday's council study session on the commission, which followed budget reductions to slim down an estimated $1.6 million deficit in the budget last year. Human Relations Officer Mark Barthelemy's position was eliminated after his retirement earlier this year as a part of a reduction of 20 city positions. This raised questions as to how to best carry out commission functions and handle discrimination claims on the local level.

The council directed staff to utilize $20,000 that had been budgeted to hire a private investigator to possibly enter into a contractual agreement with an individual or entity to review and investigate complaints once submitted to the city. Said entity would work on a case-by-case basis. The council and commissioners have also suggested reducing commission membership from 13 to 9 members in an effort to have a meetings more regularly and to handle commission functions more efficiently.

Updates to community goals were also discussed Monday. City staff will take the suggestions and add them to the list of council goals and priorities to be pursued throughout the year.