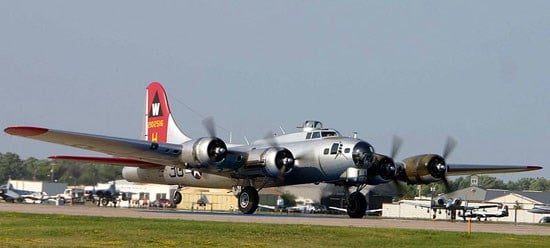 DECATUR - A restored World War II era bomber will be making its way through Decatur this weekend. The Experimental Aircraft Association will be bringing its B-17 Flying Fortress "Aluminum Overcast" to Decatur Airport from May 9th to May 11th.

After World War II, most B-17's were cut up for scrap metal, used for Air Force research, or sold on the surplus market. Less than 15 B-17's are still airworthy.

Ground tours will be available from 2 p.m. until 5 p.m. on all three days. Individuals can get in for $10, families for $20, and children under eight, as well has veterans and active military will be able to take the tour for free. Mission flights will also be flown, weather permitting.