Decatur Celebration Shaping Up To Be A Massive Event
Posted: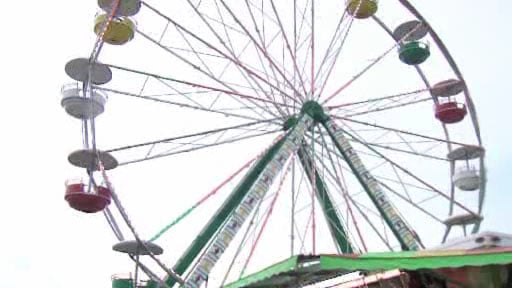 DECATUR - This year's Decatur Celebration is shaping up to be a massive festival full of excitement and brand new attractions and events. The festival will be held from July 31st until August 3rd, and the theme announced for this year will be "Hot Summer Nights."

There will still be the traditional Razzle Dazzle Goodtimes Parade, Kids Block, carnival rides, food vendors, and arts and crafts booths, but new events such as the 4-H Block Party, 4-H Techno Robotics Extravaganza, and healthy living demonstrations by University of Illinois Extension will also be available.

Macon County Pageants will host pageants for Queen, Junior Miss, and Celebration Princesses in the Decatur Civic Center on August 3rd. Country Financial Band Together Wristbands will be holding a drawing each night of the Celebration that offers a chance of winning $1,000, and the festival 50/50 Raffle returns this year. Tickets for the raffle will be sold for $10 each by local non-profit organizations. The participating non-profits will receive a portion of the proceeds, and one winner will be drawn Sunday, August 3rd.

The Land of Lincoln Credit Union 21 Film Project hosts their Awards Ceremony in the Civic Center Auditorium on Friday, with films screening in The Back Lot on Saturday and Sunday.

One of the more anticipated events of the festival is Heinkel's Hot Dog Eating Competition, which will allow competitors a new way to qualify by submitting video.

Finally, the Decatur Celebration will launch a King and Queen campaign. It will consist of six men and six women utilizing their individual resources and creativity to raise funds in their bid to become king and queen of the festival. The man and woman that raise the most money will be crowned and become instant VIPs.

No Decatur Celebration would be complete without musical performances, and this year is no different. This year's headliners include Here Come the Mummies, Space Capone, Led Zepplica, Jamie Grace, Royal Tailor, Ruben Studdard, Jo Dee Messina, Salt 'n Pepa, and Joan Jett and the Blackhearts. Regional bands and original acts will also be performing.