Rail Tankers Targeted by US & Canadian Regulators
Posted: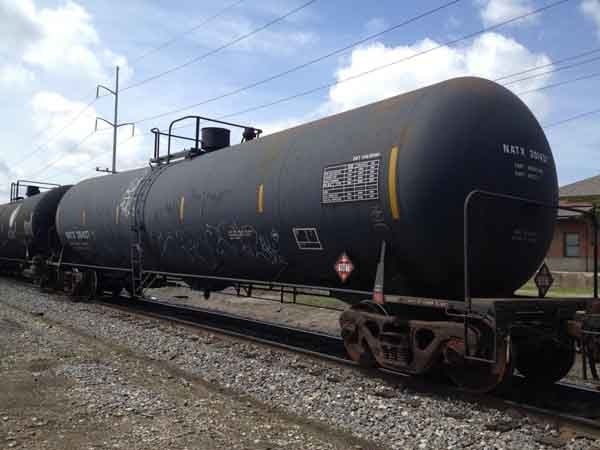 Decatur - Federal regulators are still trying to figure out how to handle potentially dangerous DOT 111 tank cars that carry ethanol and crude oil. The DOT 111 has been blamed in numerous accidents causing millions of dollars in damage and fatalities over the past quarter century.

The DOT 111 has a thin outer shell which can rupture and explode in a derailment. That was the case in July of 2013 in Canada when an oil train derailed. 47 people died in that accident. An ethanol train derailed and exploded near Rockford, Illinois in June 2009 killing one. An NTSB investigation released in 2012 cited the "inadequate design of the DOT 111."

Congress is pressuring regulators to take action. Either to have the DOT 111's removed from service or retrofitted with safety devices.

During a congressional hearing in February Rep. Pete DeFazio, (D) Oregon, urged regulators to come up with an answer so tank car operators can make decisions as to how to maintain their fleet.

"Right now there's so much uncertainty people aren't going to make investments in safer cars and we're going to keep running these crummy 111's as they are and killing people," DeFazio stated.

The Transportation Department issued an emergency order on May 7th requiring railroads moving 35 or more cars of crude oil from the Bakken oil region of Montana and North Dakota to notify states and counties of their route of travel. Shippers are also being urged not to use older model DOT 111's.

The WAND News I-TEAM has two stories on DOT 111's you can find on YouTube. In the YouTube search box type in "WAND TV Derailed" to find those stories.