Heroin Abuse Deaths on the Rise; Families Offer Advice
Posted: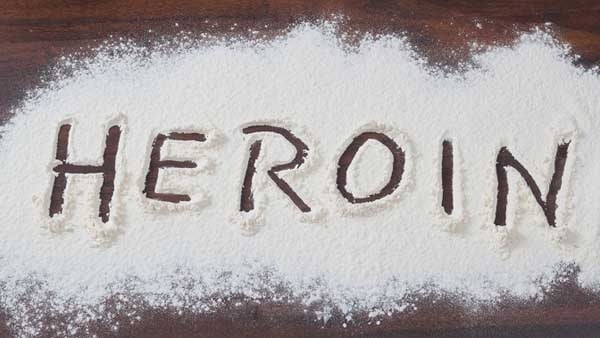 Springfield - Since 2007, heroin use has become a serious problem in our state.

According to Skokie state representative Lou Lang,"the heroin epidemic in the state of Illinois has reached crisis proportions."

Thought of as a big city problem,"unfortunately it's coming down to rural communities," said Christian County sheriff Bruce Kettelkamp.

State leaders are concerned about the resurgence of heroin.

"Some people die the first time they use it," said Loves Park state representative John Cabello.

That's a reality that some families learned the hard way.

For Jennifer and Cindy Reeley, heroin lead to the death of a brother, and a son, 29 year-old Jeremy.

"He was a wonderful parent," said his sister, Jennifer.

According to his mother, Cindy,"he wanted to make sure that his girls were independent, smart, and went to college."

However, until Jeremy's death, they never realized heroin was such a growing problem.

Sadly, Jeremy's story is becoming all-too-familiar.

One that even a state senator has to share.

Vandalia state senator Kyle McCarter lost his daughter to a heroin overdose in 2007.

"Once we found out, I found people knew it was happening in the community, and they didn't even tell me. You can't experiment just once with heroin, you will be addicted, and there's a great chance you'll die," McCarter told WAND News.

According to the Illinois Department of Health, between 2008 and 2010, heroin was linked to 345 deaths statewide.

"A lot of people say it's only a statistic, but it's only a statistic until it's your own child," McCarter added.

For those, who know someone fighting heroin addiction, or have lost someone to heroin, The Reeley's offer advice.

"People are ashamed to talk about it, so no one is aware, so that's why we're talking about it today. Because we want people to be aware that there's a problem," said Cindy.

Jennifer Reeley added,"don't wait. Act on it. If you even think, do something about it. Because the few minutes that you don't do something, or you're worried about them being mad at you. I'd rather my brother be mad at me, than being in the grave. And if I could take it back, if I could have done anything, I should have just stopped worrying about people being mad, and done something, and pushed harder because if you push, they might be mad, but they'll be alive."

A painful lesson that The Reeley's and senator McCarter hope others can learn from before it's too late.