New Concealed Carry Bill Keeps an Extra Close Watch on Instructors
Posted: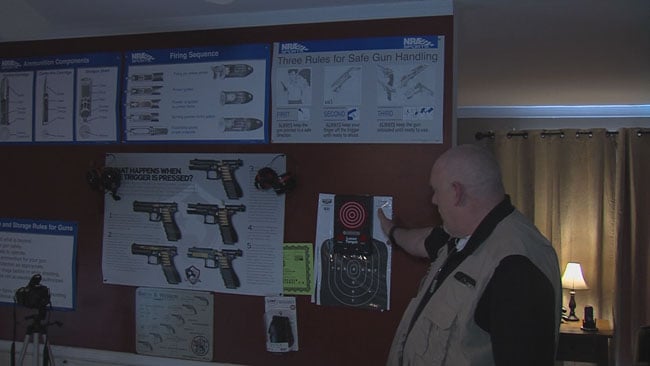 Thousands have rushed to obtain a concealed carry permit this year. Some so eager, they try to bypass the training process.

"Somebody who's working a lot of hours and just can't get freed up to do sixteen hours class may come up and offer an instructor a certain amount of money just to give them a certificate."

Russell Chadwell, the owner of rc firearms training, has never accepted such an offer. However, there's a current bill being debated in the Illinois legislature targeting those who do.

John Boch is President of the Illinois Chapter of Guns Save Life. He says, "Some instructors are sending their students to the range to qualify with live fire and they don't even bother to accompany their students to the range. They just tell them to bring the targets back to the hotel."

The bill has many instructors up in arms. They say there are no safeguards protecting those who may slightly deviate from training course requirements. The main one being the length of the course which is supposed to be 16 hours.

"If one student happens to say, for example, well we let out 10 minutes early," said Chadwell. "And they make that allegation. Then we're fighting to defend ourselves from being fined."

Any instructor who signs a certificate knowing that a student has not met the requirements could have their credentials revoked, face up to 1 year of jail time, and be fined up to 62-thousand dollars. Many think these penalties are too harsh.

"I think they should change the penalties more than the rules," said Chadwell

Some don't.

"Theoretically these people should be charged with, i suppose, a felony for committing purgery," said Boch.

Like Chadwell, many instructors are contacting state lawmakers in hopes of getting the bill amended.