Mini Golf Course Opening Later than Expected
Posted: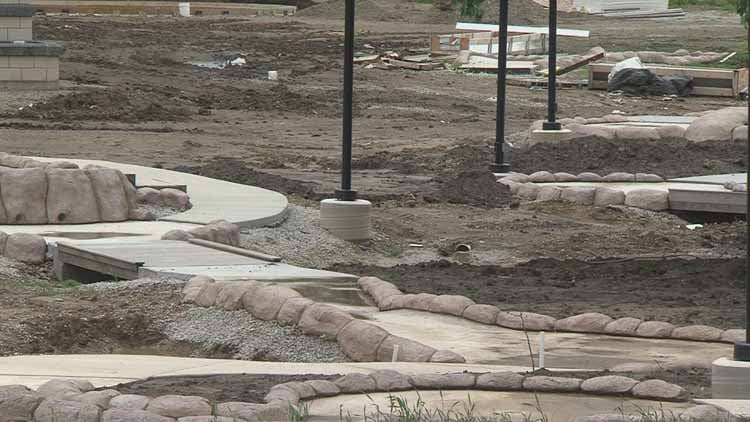 DECATUR- At Overlook Adventure Park Miniature Golf Course, they had hoped to be open by now. But there's still a lot of work to be done.
It's been hard for construction workers to work around the snow and the rain. They're putting in the 36 hole miniature golf course and the club house which will hold Cherry Berry and Ted's Tater restaurants.
The concrete pathways will be covered with green carpet. Eighteen of the 36 holes will be accessible to people with disabilities.
They've been working on the project for more than six months, but even this past week has been a challenge. Everywhere you look, there's mud. The ground, saturated with water, limits what work they can do.
"And that just stops progress, but the perception is it's sunny and why aren't we doing something," says Decatur Park District Executive Director Bill Clevenger. "But unfortunately, it's hard to do landscaping when there's three or four inches of mud. But we play the hand we're dealt, and we're hoping that hand improves."
The park is going to have a zoo theme, with animal figures pairing with the Scovill Zoo. Next fall, they're going to add batting cages to the facility. Weather permitting, they hope to be open mid-June.