Workforce Development Institute Underway
Posted: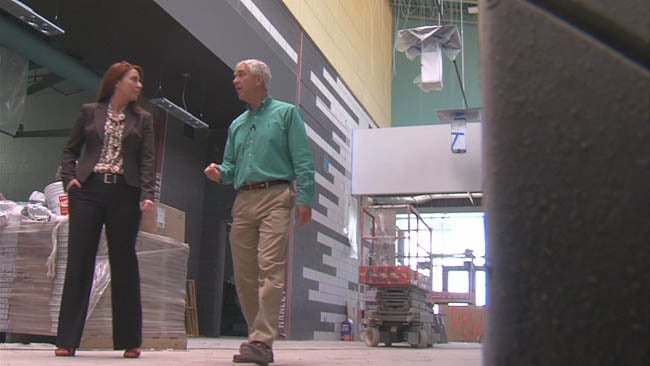 DECATUR- A major update is underway at one Central Illinois Community College. The goal -- to give students a space for hands-on learning that will help them get jobs.
It's a sixteen point one million dollar building housing multiple programs. WAND got an inside look at the Workforce Development Institute at Richland Community College.
The 44-thousand square foot building has been under construction since early last summer. Construction workers are finishing interior work, and putting together systems that go in the building.
When completed, the building will be geared toward trades---diesel technology, automotive technology, construction trades, and auto body repair. In addition to Richland students, Heartland Technical Academy students will also be using this building.
dieseleisel technology program will be new to the college and with trucking demand high, Richland VP Greg Florian says there are plenty of opportunities for students to get on a career.
"We'll be starting a new diesel technology program which I'm really excited about," Florian says. "I think that's going to fit in with our local community as well. It's going to provide jobs and good paying jobs."
There will also be a fitness center in the building located right next to the parking lot. They still have a lot of work to do but the building should be ready for students in August. They're excited about the new programs giving students more options.