I-TEAM SPECIAL REPORT: Bullied at the Blackboard
Posted: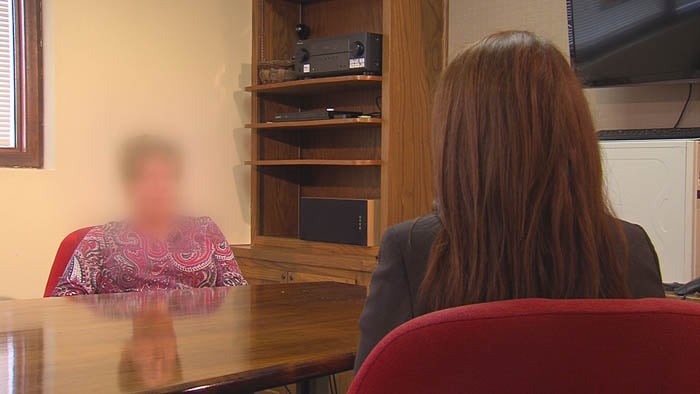 DECATUR- We often talk about bullying in schools. But the problem reaches far beyond students. Teachers and staff are often the victims.
Classrooms are supposed to be safe spaces. But too often they are not.
WAND spoke with one instructor who says she was physically attacked. She works at an elementary school in Decatur.
We agreed to blur her face and disguise her voice to protect her identity.
"There had been a fight and we were restraining one of the students involved in the fight and the student that struck me was not involved in the fight, but a bystander," she says.
That bystander struck her hard across the chest.
"It had knocked my breath out of me and it was a very strong blow," she says
The physical damage wasn't serious. But the blow had lasting effects.
"It does a number on your mental and emotional state, so it takes a while to get past that," she says.
She's not alone. A 2011 survey from the American Psychological Association shows 80 percent of teachers are victimized, 44 percent are physically attacked, and 7 percent of teachers are hospitalized from those attacks each year.
"It's unfortunate because we're training teachers and they leave the profession at a high rate because of disruptive behavior in the classroom, because of violence directed toward them," says U of I Professor Dorothy Espelage, a leading expert.
"If there's violence in the community, if there's low parental involvement, if the teachers are not adequately trained to manage classrooms, disruptive behavior, than there's higher rates for violence," Espelage says.
But she says more strict classrooms may not be the answer.
"Clearly something happened generationally, and I don't think we have an understanding of that. To simply introduce these more strict classrooms, I think there would be a pushback from parents and students," Espelage says.
She says safer classrooms should be the goal and administrators and teachers need to discuss how to make that happen. The Decatur instructor agrees.
"I encourage any district employee that is physically struck by a student to report."
Because reporting the violence in the classroom is the first step toward stopping it.
The instructor we spoke with did file a police report for the incident. The school district also took action. But she says too often staff feel too intimidated to report so the problem keeps on happening.