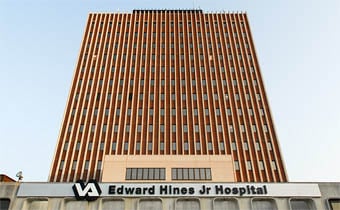 CHICAGO - Federal legislation that would provide more money for an expanded investigation of veterans' hospitals is being backed by U.S. Senator Mark Kirk.

Allegations that staff used secret lists to conceal long patient wait times for appointments at a U.S. Department of Veterans Affairs hospital in Phoenix, AZ prompted the inquiry. Similar allegations surfaced at the Edward Hines, Jr. VA Hospital in suburban Chicago, but the hospital denies the existence of any secret lists.

On Tuesday, a Senate Appropriations subcommittee amended a bill to provide another $5 million to the VA's Office of the Inspector General for the investigation. According to Kirk, the review will now include all five Illinois VA hospitals to "ensure that no Illinois veteran will ever be subject to the misconduct of a secret wait list."