State Leaders Looking for Ways to Fight Heroin Epidemic
Posted: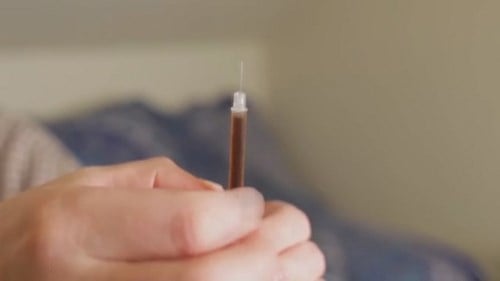 Springfield - State representative Lou Lang has served at the Capitol nearly 27 years, and when asked if he's ever seen a drug problem as severe as the current heroin epidemic, he said,"no, nothing close to this. This is a problem that is severe and getting worse."

According to a recovering addict, who asked to remain anonymous, the addiction powerful to say the least.

"It comes to a point where you're doing it just to stay normal, you're not even getting high because you don't want to be sick. And what you think is functioning as normal, you're really not."

It can also have devastating side affects on the relationship with your family.

In Jacksonville, Gayle Hilliard said her son, Sam Bunch, faced a daily struggle with his addiction.

She said she was afraid that he would one day overdose, and be left to die with no help.

However, before it got to the poin, hepoint caught by police.

"He is in prison now for what he did," said Hilliard.

It's this scenario that has lawmakers, like Lang and others,taking a fresh look to see what can be done about the problem.

"The way we're going about the war on drugs in this country is and in this state isn't working," said Lang.

Associate Judge Brad Paisley runs the drug court in Christian County. He calls it a great chance for those with addiction to get a second chance without becoming part of the prison system.

"Seventy-seven percent of the people who successfully complete drug court never never offend again," Paisley reported to WAND News.

Dr. Brittany Ottino, at the Gateway Foundation in Springfield, said instead of making cuts to drug treatment programs, continued funding is vital in preventing a return to the drug, and returns to jail.

"The state is strapped for resources, so putting a treatment program in while somebody's incarcerated would be a significant challenge, but just assuming that them being locked up will cure it or kick it, that's just not going to happen," she said.

If lawmakers need proof that treatment can turn lives around, Gayle Hilliard said that her son is a shining example.

"He wants no part of anyone that he associated with before. He wants to change his life, he wants a clean life," said Hilliard.

Calling it a chance to successfully overcome this powerful drug.