Police Finally Make an Arrest in a Series of Residential Burglaries
Posted: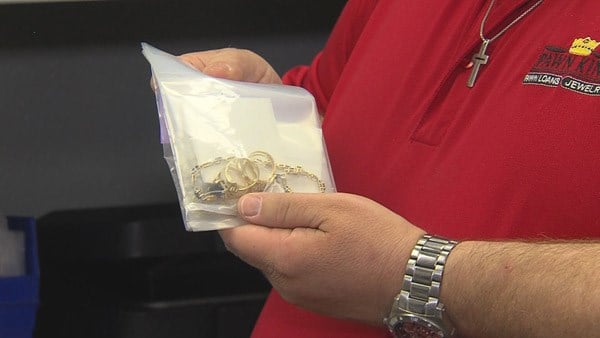 North Union Street marks the center of a neighborhood that's been plagued with crime. Between March and May alone, Decatur police responded to almost 30 reports of burglary in the area.. believed to be carried out by one person. Now, after two months of investigation, police finally have a suspect in custody.. 32 year old Jimmie White.

"The obvious increase in burglaries within that small geographical area is what got our attention," said Sgt. Shane Brandel.

And they weren't the only one's paying close attention. About a month into the investigation, a neighbor caught white in action on their home surveillance system and turned the tape in.

"That surveillance allowed us, then, to focus on a certain vehicle and a certain person," said Brandel.

Then they were able to match the surveillance with the suspect. After learning that he was allegedly stealing jewelry, police new exactly what to do next.

"Once we got his name, and we were able to focus on him, then we started checking pawn sheets of all the pawn shops in town." said Brandel. "And his name popped up for selling some of the items that were taken in these burglaries."

That's when they called Pawn King, where white had visited four times in just a couple weeks.

"After about the third time, the Decatur Police contacted me, asked me a few questions about these subjects and wanted to know what they brought in," said manager, Philip Worthey.

Once they matched White with the items, police kept a close watch.

"We use a lot of resources in order to follow the suspect and see what he was doing," said Brandel.

And it worked.

"He was out and about and a couple burglaries had occurred, or attempted burglary, and we were able to catch him coming from one of those burglaries."

White was arrested in the 1300 block of North Union Street and charged with 11 burglaries.